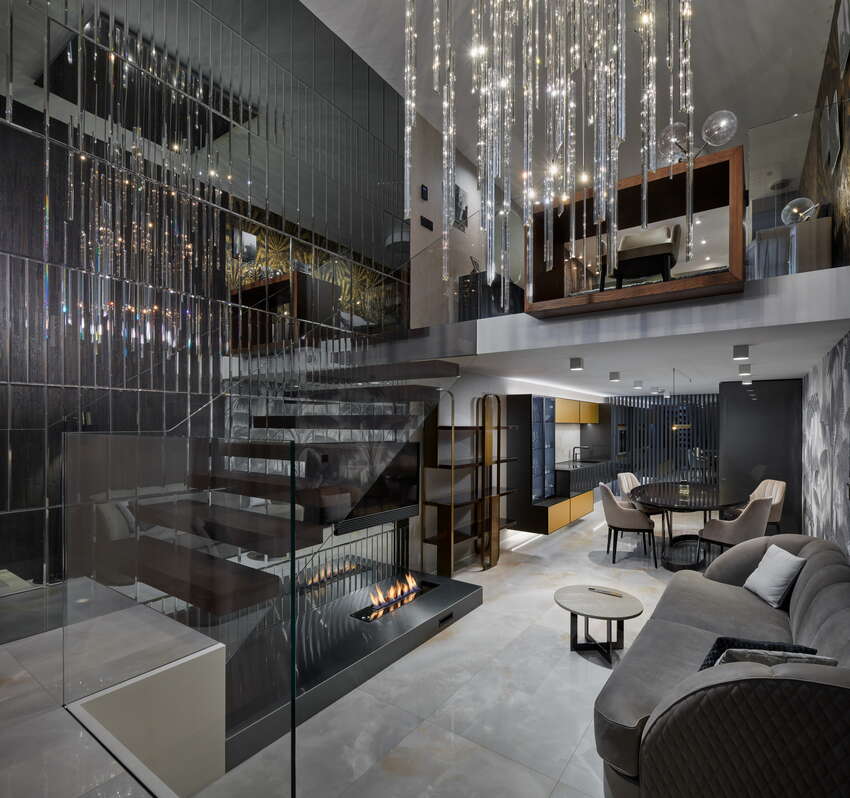 50 m2 full
of inspiration and interior design
Our showroom presents all the typical and expected elements of a functional interior such as an unconventional walk-in wardrobe combining wood and leather, a bathroom with a distinctive stand-alone bath on a marble block and an original mirror wall with a basin.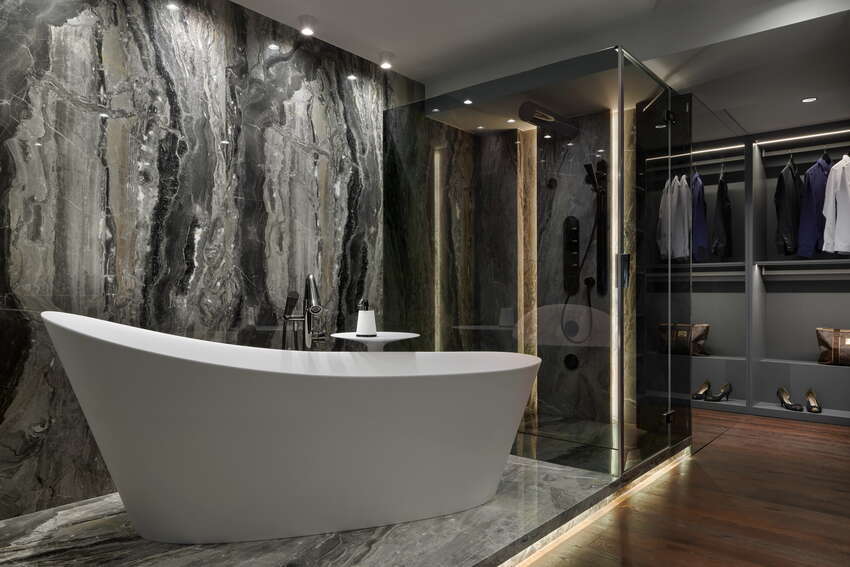 The devil is in the detail
We strive to have an unconventional attitude with a sense for the smallest detail. Bathroom storage space is tasteful while invisible and the shower box is designed with such finesse that you miss it when entering the bathroom only to appreciate its functionality later on.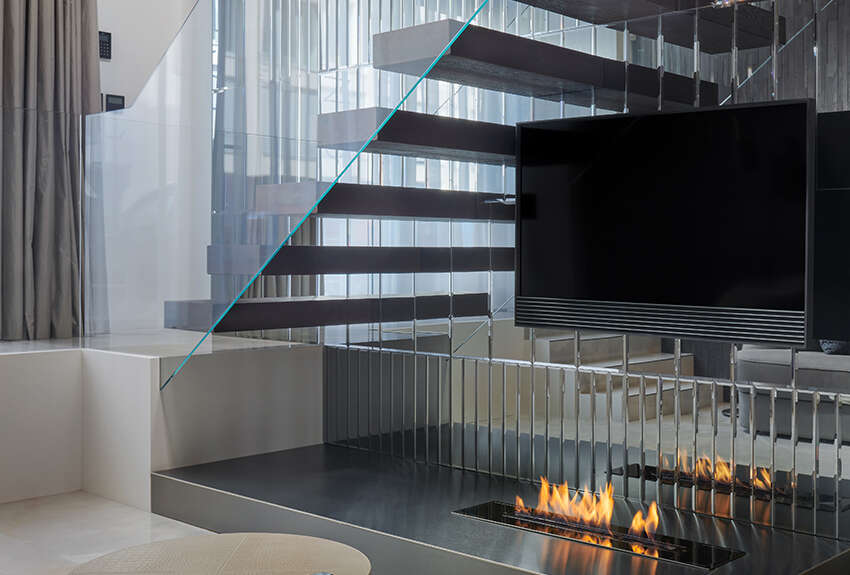 It's all about material and workmanship
We work with top-quality materials, and these require masterful workmanship. Interiors we design have features like bespoke chandeliers, tasteful picture wallpapers and perfectly finished wood and glass details such as an exceptional design solution of a floating staircase railing.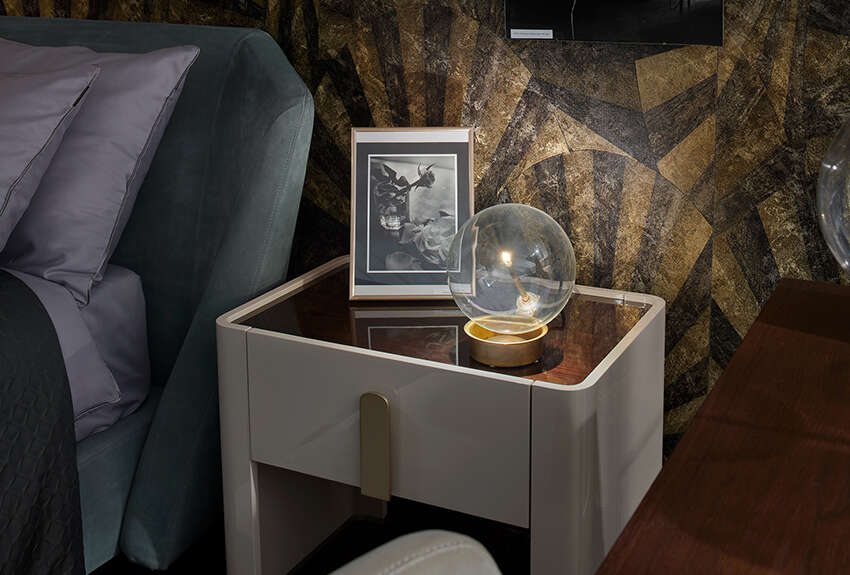 Home should be home
Our work includes interior fit-outs and thermal insulation and we help clients to choose decorative textiles, carpets, curtains, pillows and even bedclothes to make sure everything fits together, creating a harmonious whole.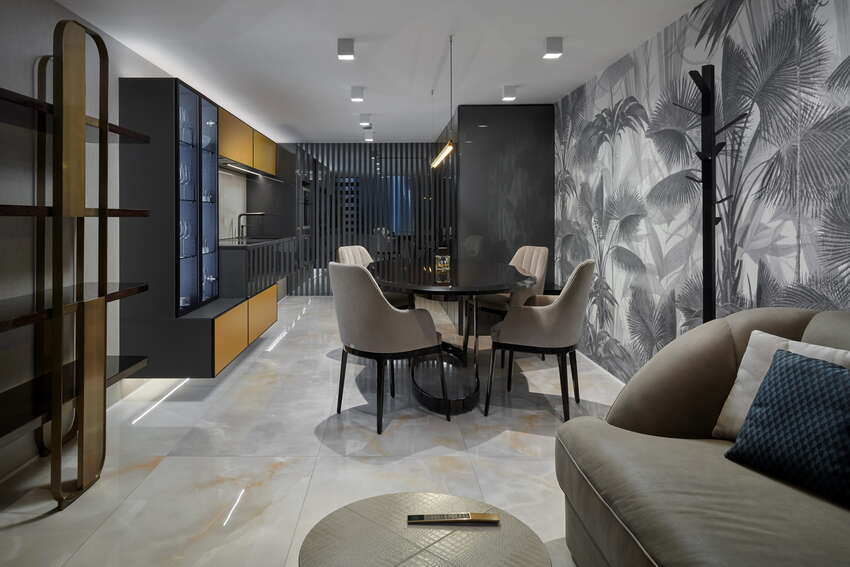 Made in Italy
Most of our furniture comes from renowned Italian manufacturers where handiwork and traditional crafts are still prevalent. In our experience, this too is part of the uniqueness of an interior and the energy it radiates. The portfolio of our suppliers is structured in such a way so that it covers a wide range of styles, from modernity to classic interior design.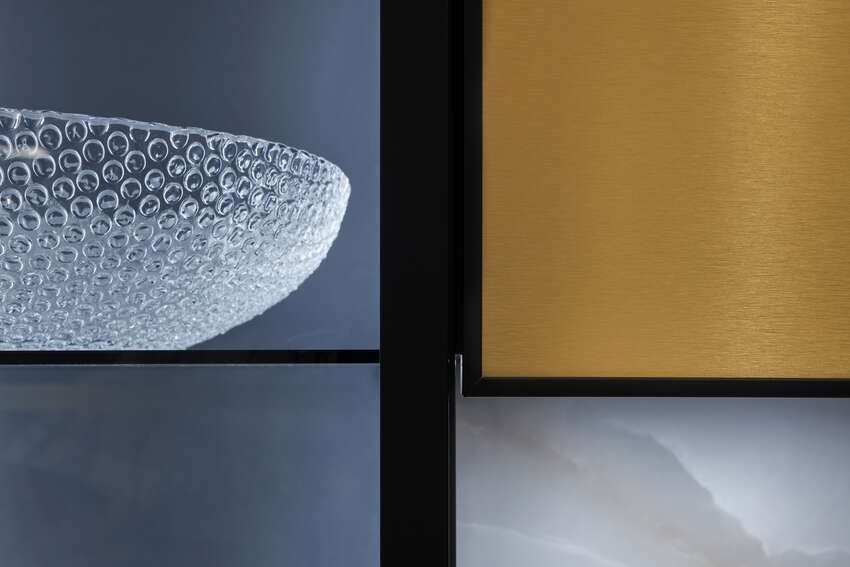 Luxury or modernity?
It's all up to you – we can work with clear white lines or decorative materials such as silver and gold, and also stone and other natural and original materials. We'll suggest the ways of matching all of those elements, which might be left out or where they could be added.