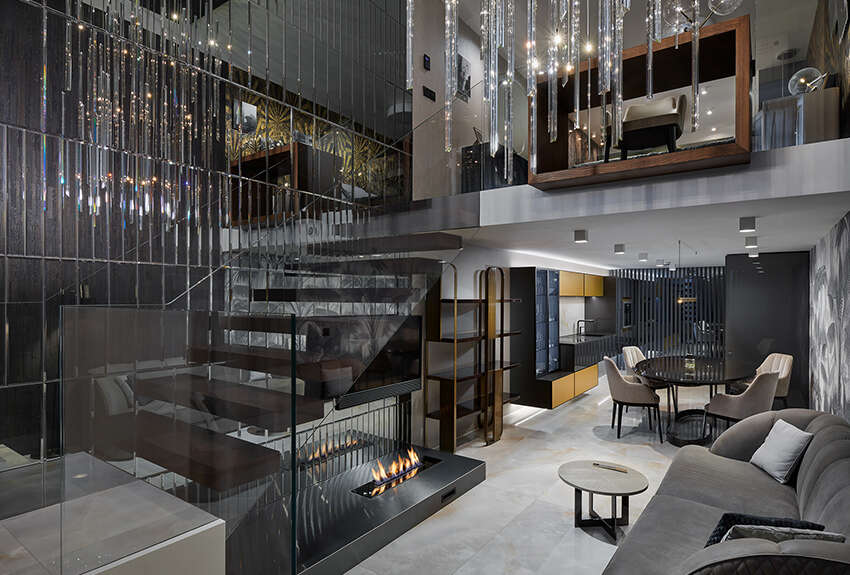 Welcome to our showroom
We have prepared a showroom which mirrors a functional and aesthetically matched apartment and fully reflects our philosophy – a personalised approach to design and construction, a sense of uniqueness of detail, selection of materials and top-quality workmanship.
More here
We help to create
a functional and elegant home
We work fast and efficiently. It is up to you whether you come and see us with an architect, a complete interior design project or just a head full of visions and ideas. We are happy to help you not only to put them into practice, but also choose furniture, tiling and fixtures, while making it all work with home management technologies. We value your privacy and trust and maintain confidentiality as well as deadlines.