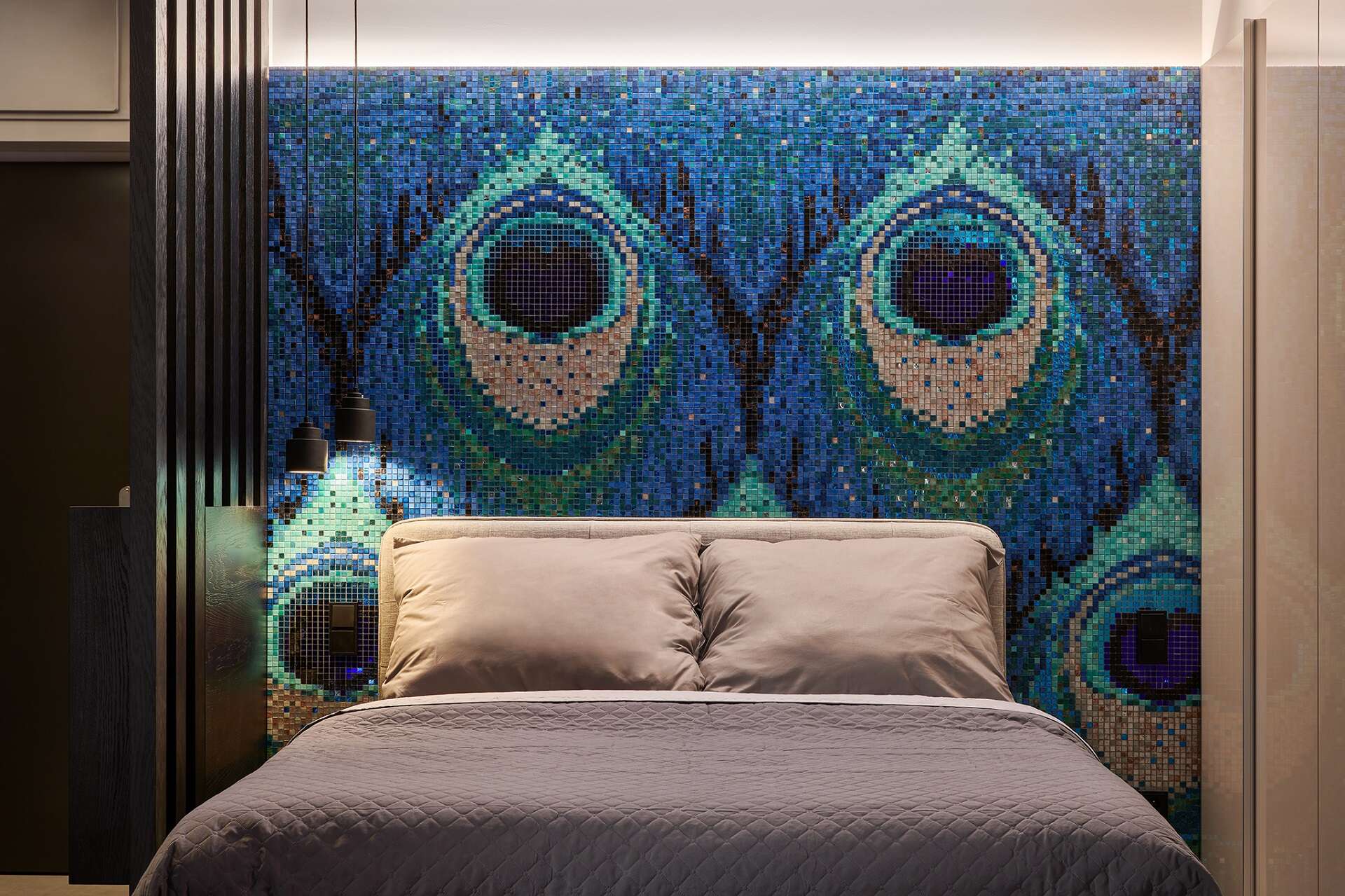 A residential
project
in
Holesovice
Don't be afraid of tearing down in new developments
"'We would like to create something unique and timeless' – that's what the owners of a flat in Holesovice told us when we first met. So the conventional features of their place in a newly-built block of flats such as the inconveniently small hallway and the separate bathroom and toilet had to go first. We put in a new floor and then took our time fitting Sicis glass mosaic tiles on the wall behind the bed in the living area. The defining elements of the flat's atmosphere are atypical, varnished-oak furniture and a leather sofa and coffee table set by Rolf Benz, all of that in sombre natural colour shades. The 46 metre square apartment also includes a generous size bathroom with a free-standing basin and a Kos shower cabin with chromotherapy and Turkish bath features.
An artificial grass carpet turned the 12 metre square terrace on the sixth floor into a private oasis in the city, providing a comfortable seating area with a JEE-O outdoor shower.
What you see here today is the result of two things – plenty of listening to each other and the subsequent huge amount of trust put in us, the designers. Only thanks to this was it possible to create an uncompromising interior without leaving the original vision stuck half way through," Andrea Jelinkova sums up the successful collaboration.
Be inspired